Skopein® It is a nonprofit and free spread online journal aimed at Spanish-speaking audiences around the world, offering students, graduates and professionals, a space to publish their scientific and divulgative articles. All content is public, and your subscription is free and only through their official website online form.
The magazine is not responsible for the opinions and comments that readers expressed in the various communication channels used, and of the opinions and commentaries that the collaborators publish within it, and in no way representing our opinion, which will only be reflected within the editorial notes. Likewise, Skopein® no brinda aval a ningún organismo, institución o evento, excepto que así lo manifieste expresamente en su web oficial.
The editorial team reviews the content of the published articles to minimize plagiarism. However, the available resources are limited, so there could be fails in the search process. If you find lines not properly quoted, please contact us through the contact section at the end of this page.
Registry of Intellectual Property
The project, hosting site, logo and images and all the articles, notes and editorials published in each number of the journal, are protected by the SafeCreative and CreativeCommons Registry of Intellectual Property under International Attribution-NonCommercial-NoDerivs 3.0 Unported license, and license Attribution-NonCommercial-NoDerivs 2.5 in Argentina.
Each article has its own registry code with said licenses, meaning, that readers are allowed to copy and distribute the content, as long as there is an explicit recognition of the author , the article is not modified into derived works and it is not used with commercial purposes..
El sitio de skopein, also, is protected against content theft by DMCA. Parallel, the web platform itself has Digiprove, which certifies all published content with copyright notices protecting copyright.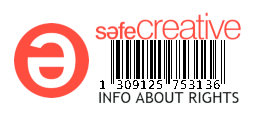 ISSN Registry 2346-9307
Skopein® was assigned by CAICYT – CONICET with ISSN (International Standard Serial Number), which is the international identifier of serialized publications and continuous resources, defined in the ISO 3297. It allows to identify unambiguously the serialized publication to which it is associated, making the processes of management, control and distribution easier, by being included in the BINPAR and international ISSN databases..

Registry at the National Trademark ®
Skopein® is registered at the National Institute of Industrial Property (INPI), agency responsible for the protection of industrial property rights, through the granting of title to trademarks and patents. It was published in the Marks Bulletin No. 3846 (10/09/14), under the Minutes / expte. No. 3.323.690, both brand name, as a logo and slogan.
Política de Privacidad y Protección de datos Personales
En cumplimiento de lo dispuesto en la Ley de Protección de Datos Personales 25.326 y sus disposiciones, toda información que reciba Skopein® de sus suscritos será debidamente resguardada y no podrá comunicarse, modificarse o divulgarse salvo los casos previstos en la presente o en la legislación vigente. Skopein® actuará, en todo momento, de buena fe con sujeción a los principios de confianza, transparencia y protección de datos personales aplicables al tratamiento de datos de sus suscriptos, brindando seguridad y confidencialidad.